7 Days Kunming Dali Lijiang Shangri-la Tour
Price Per Person in USD
Booked by 0 travelers
Highlights
Yunnan is like a colorful rainbow in the sky. Even you visit Yunnan many times, there are still many colors waiting for your discovery. This tour is quite classical. You experience UNESCO world heritage Stone Forest. You explore Yan's Compound of Bai Minority in Xizhou town, Foreigner Street, Dali Ancient Town in Dali. You discover Tiger Leaping Gorge, Songzanlin Lamasery, Potatso National Park in Shangri-la. You visit Baisha Murals, Black Dragon Pool, Jade Dragon Snow Mountain in Lijiang. You find everywhere in Yunnan hidden surprise and pleasure, what you need is just a pair of eyes for discovery!
Tour Itinerary
Open All
Day 1 Arrival in Kunming
Upon your arrival, be met by your tour guide and escorted to a hotel for check-in. Overnight at Kunming.
:
Day 2 Kunming
After breakfast, drive to the UNESCO's scenic-Stone Forest, it is called the world's unique Karst landform, which is sited at 90km to the south of Kunming. Due to a process of weathering and erosion, nature has created an art gallery of stone sculpture. The quintessential karst landscape makes every tourist lost in wonder. In the afternoon, you will enjoy the highlight of the city--Kunming Green Lake Park. Appreciate beautiful scenery and take a leisurely walk around the park.
Note: A Passport or ID card is mandatory for visiting the Stone Forest.
:
Lunch
Scenic spots included in the itinerary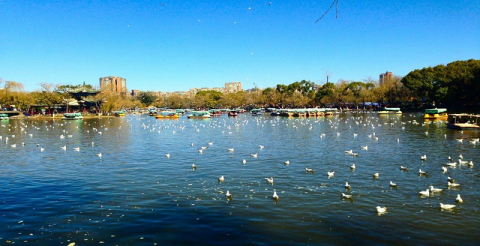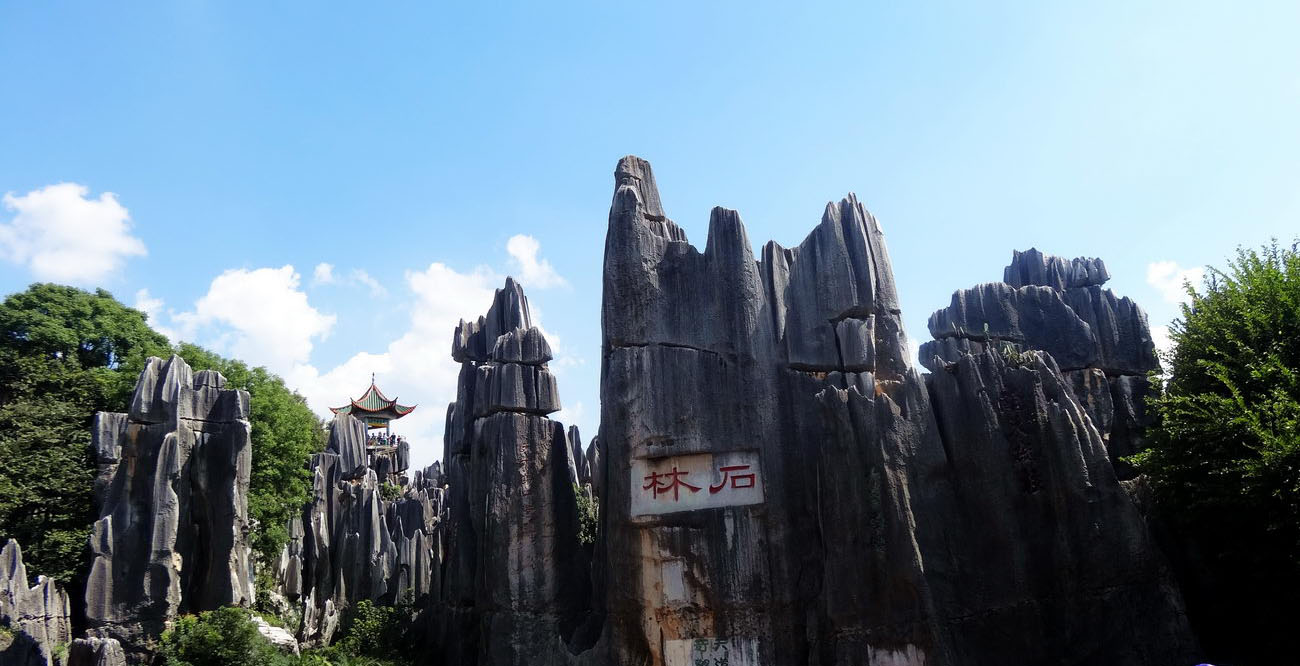 Day 3 Kunming-Dali by Bullet Train
Your driver will send to the railway station and catch the bullet train to Dali. After arrival, you will at first visit the Yan's Compound of Bai Minority in Xizhou Ancient Town, enjoy the ancient music and dance performance and taste the local tea. Later, head to Chongsheng Three Pagodas, experience the sacred Buddhist culture and explore the centuries-old pagoda history. In the late afternoon, meandering on Foreigner Street and find your inner peace in Dali Ancient City. Overnight in Dali.
:
Lunch
Scenic spots included in the itinerary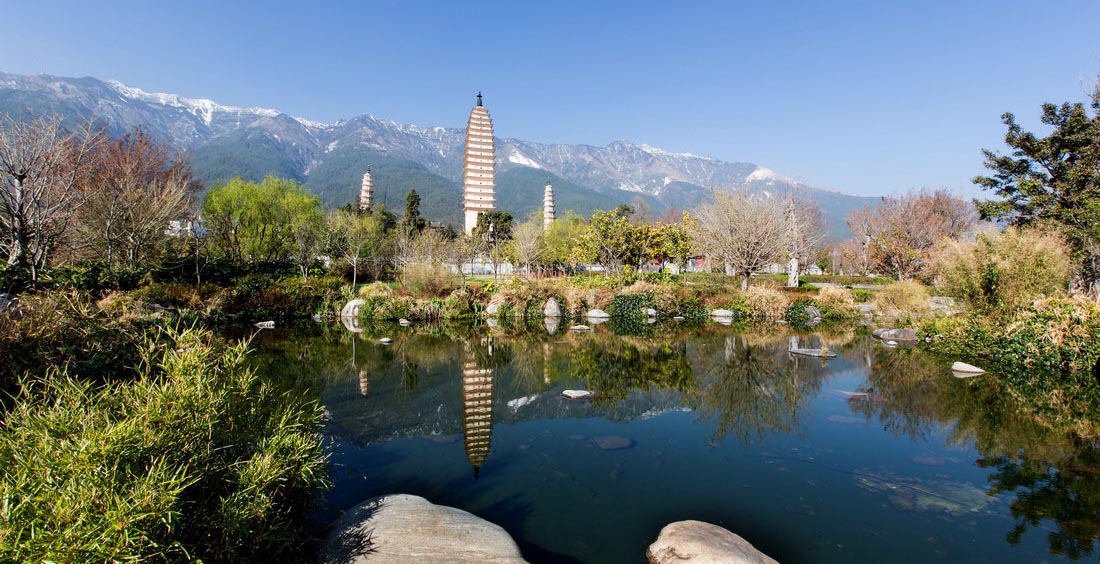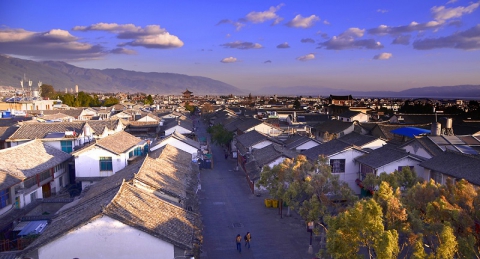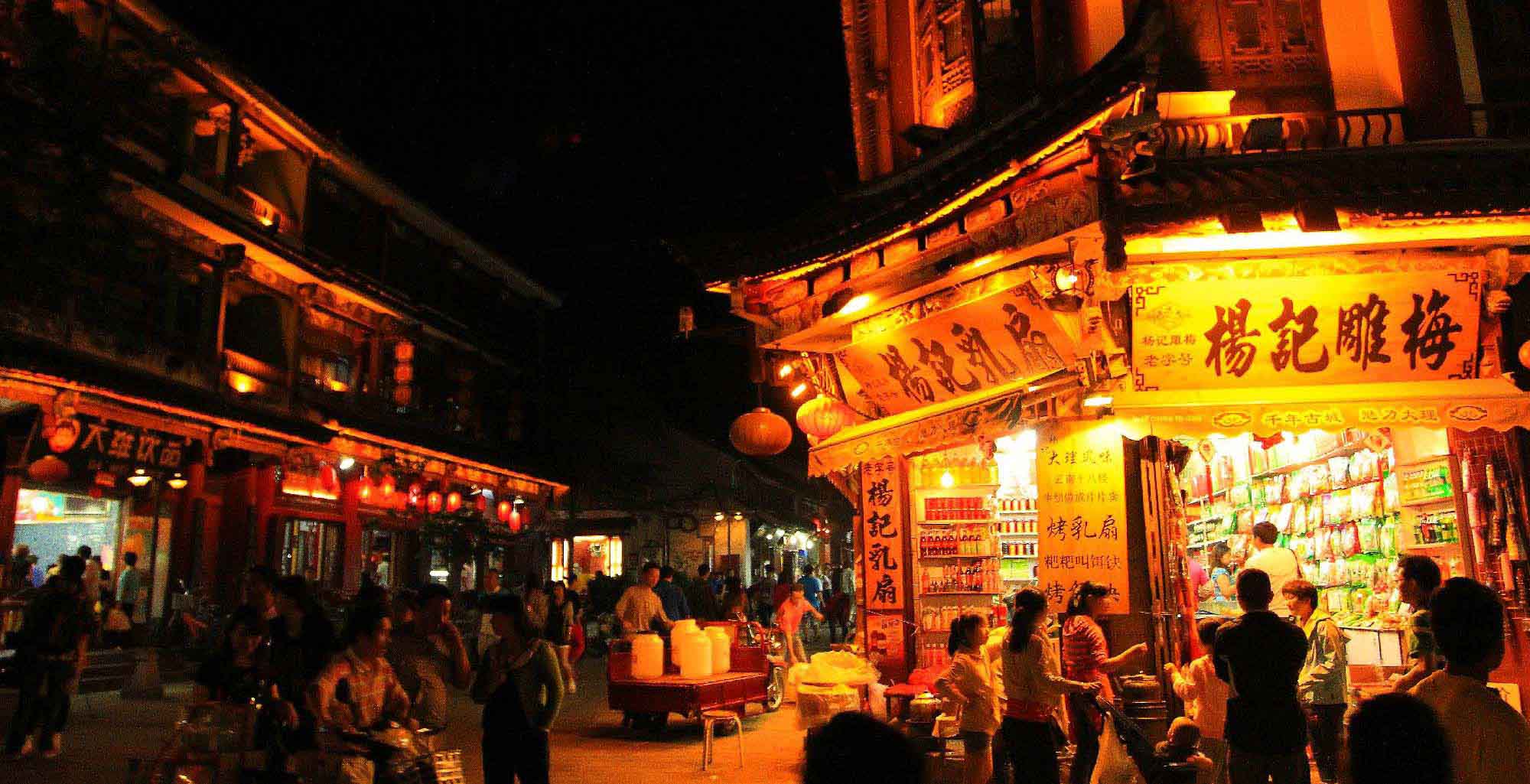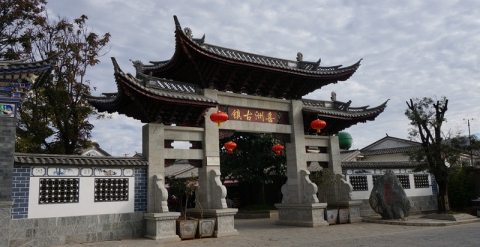 Day 4 Dali-Lijiang by Private Vehicle
After breakfast, you will go to the famous Erhai Lake, enjoy the vast area of the lake and green Cangshan Mountain and the Chongsheng Three Pagodas from afar. Then head to Lijiang Old Town(2h), which is praised as one of the historical-cultural cities. After lunch, explore Mu's Residence, appreciate its exquisite building and explore Naxi history. Take a leisure walk up the Lion Hill and climb up the 33-meter-tall Wanggu Tower to enjoy a panoramic view of the town as well as overlook the magnificent Jade Dragon Snow Mountain from afar.
:
Lunch
Scenic spots included in the itinerary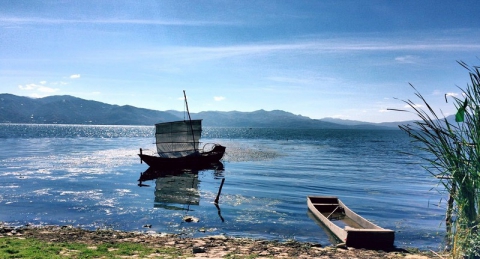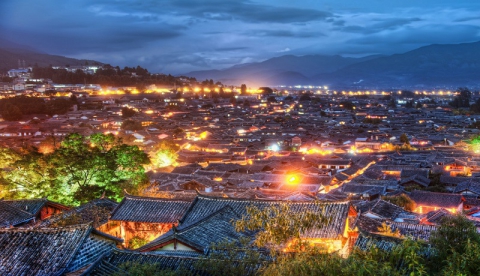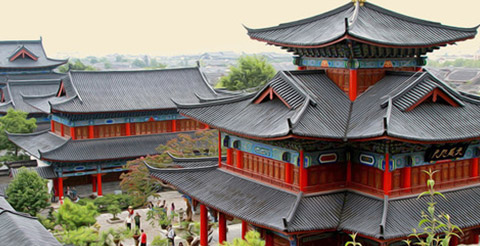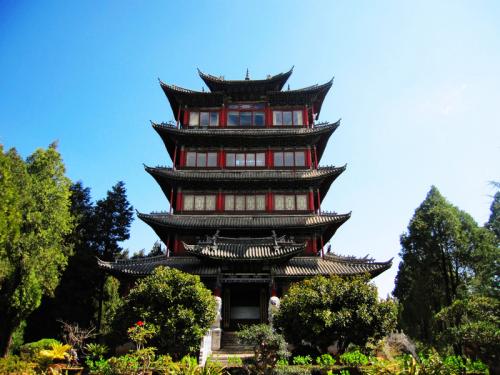 Day 5 Lijiang
After breakfast, drive to Jade Dragon Snow Mountain. Visit Ganhaizi Meadow, then take the sightseeing bus to visit White Water River, which is well-known as the Blue Moon Valley from the glacier of the snow mountain. Take the cable car up to visit the Spruce Meadow(3200 meters) in the snow mountain. Watch Impression Lijiang Show in the outdoor theater in front of the Jade Dragon Snow Mountain.
After lunch, pay a visit to Baisha Ancient Town, which is an enchanting traditional Naxi style old town and you can explore its mysterious and vivid Baisha Murals. Later, enjoy tranquil scenery and take a leisurely walk at Black Dragon Pool. 
:
Lunch
Scenic spots included in the itinerary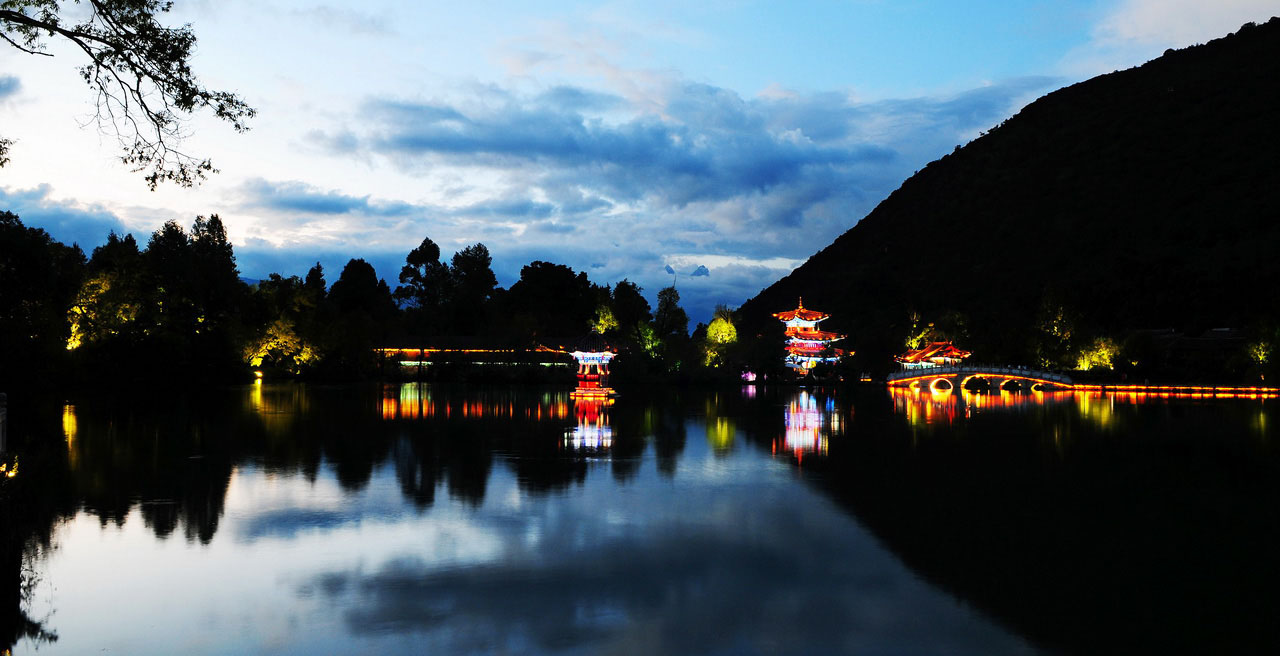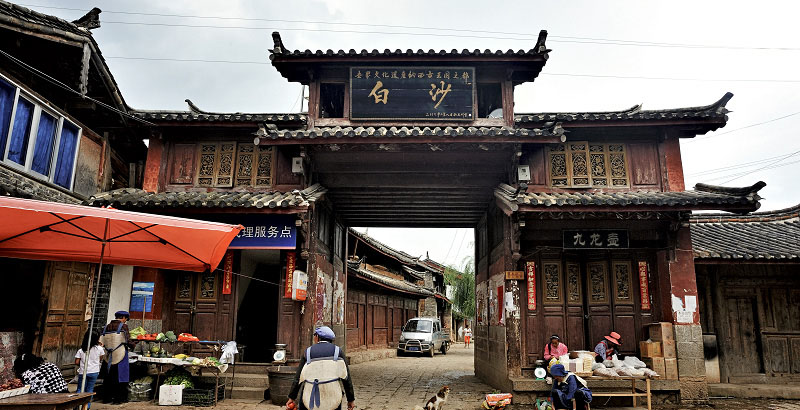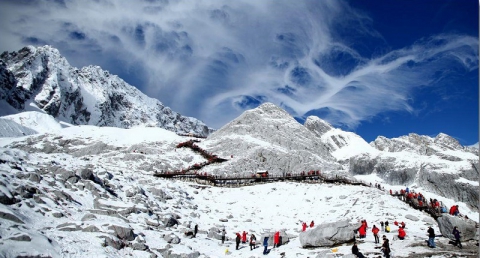 Famous Show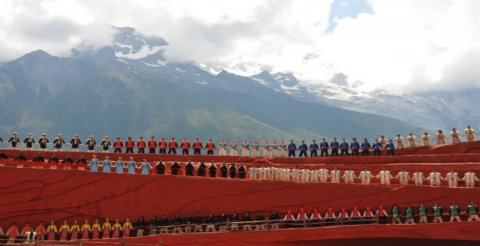 Day 6 Lijiang-Shangri-la by Private Vehicle
Drive to the Shangri-la (170km), en-route tour to the Tiger Leaping Gorge where is after making its first turn at Shigu Town, the powerful Yangtze River surges between Haba Mountain and Jade Dragon Snow Mountain, through one of the deepest gorges in the world and the first bay of the Yangtze River. After arrival in Shangri-la, visit the Khampa region largest Tibet Buddhist Monastery-Songzanlin Lamasery, which was founded in the 17th century during the reign of the great fifth Dalai Lama, when the yellow Hat school controlled Tibet. Then walk around Dukezong Ancient Town, here you will see the local Tibetan architecture house and experience the Tibetan unique culture and lifestyle. Climb the Guishan Park and rotate the biggest wheel clockwise, which is believed that all wishes will come true. Overnight in Shangri-la.
:
Lunch
Scenic spots included in the itinerary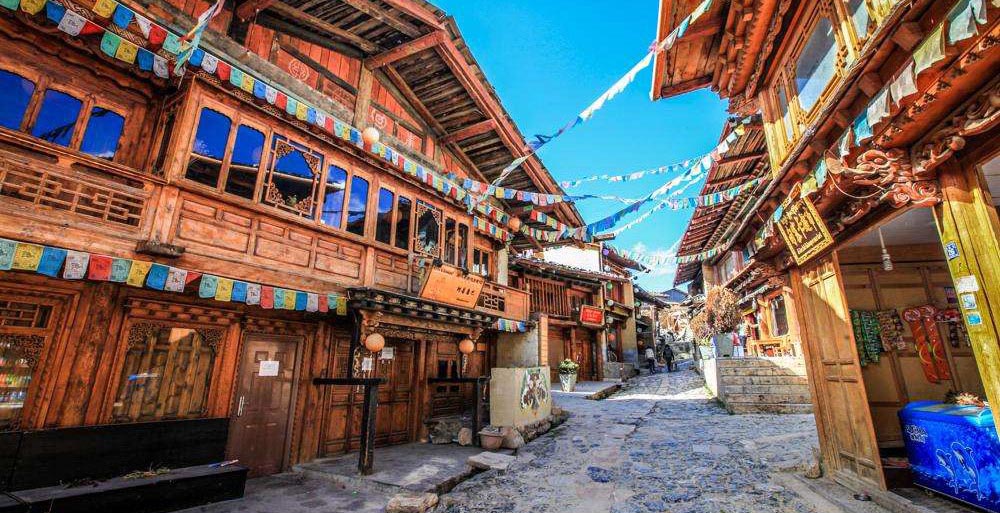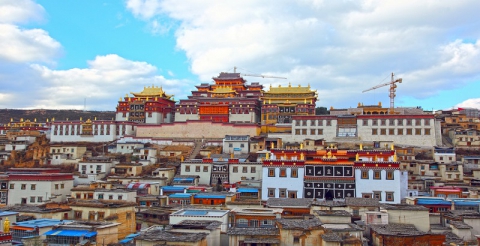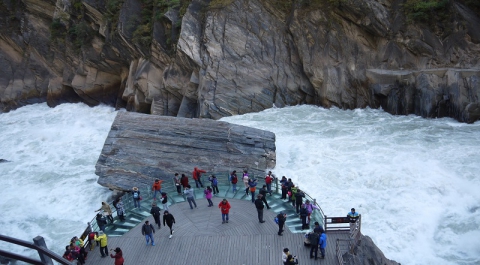 Day 7 Departure from Shangri-la
After breakfast, head to Pudacuo National Park, one of the most biologically-diverse regions of the world. Enjoy breathtaking landscape as you hiking on the idyllic land, streams, lakes, forests, grassland, endangered species etc give you a full eyes feast. Then send to the airport for departure.
:
Scenic spots included in the itinerary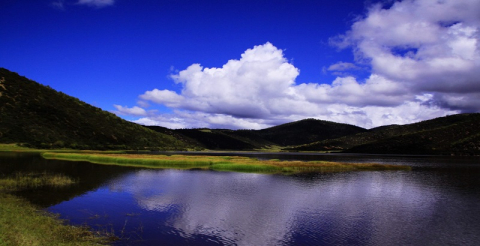 E-outfitting Boutique Hotel
Arro Khampa by Zinc Journey Shangri-La
Includes
Air-conditioned vehicle with driver  
All entrance fees 
Meals as described 
English speaking tour guide
Cable car and sightseeing bus on Jade Dragon Snow Mountain
Airport transfer
Hotel for 6 nights (if selected)
Excludes
Tip for the guide and driver
How to Choose Tour Type?
Affordable Group Tour:
Our small group tour is around of 15 peoples picked up from different hotels. Suitable for tourists with limited budget and who would like to travel with others from different countries.
Best Value Private Tour:
More flexible and time saving.No need to wait for other tourists.Flexible schedule . Possible to be customized for your own itinerary. A privet tour guide and air-conditioned vehicle will be at your service.
How to Book:
1. You can book online, choose to pay the deposit or full payment. We accept payment by PayPal, Credit Card, Wechat and Bank Transfer. After booking, we will send you a booking confirmation email.
2. When you arrive at the departure city, the exactly pick up time will inform by your tour guide though your hotel one night before your tour date.
3.Pick-up Service: To ensure the morning pick-up going smoothly as scheduled, we suggest you choose downtown hotels within the fourth ring road of the city. An additional transfer fee will be incurred if your hotel is outside the above mentioned area. If your hotel is located in a narrow lane or an apartment block, we suggest you find the nearest hotel on the main street as your pick-up point.
Cancellation Policy:
If you cancel at least 7 day(s) in advance of the scheduled departure, there is no cancellation fee.
If you cancel between 3 and 6 day(s) in advance of the scheduled departure, there is a 50 percent cancellation fee.
If you cancel within 2 day(s) of the scheduled departure, there is a 100 percent cancellation fee.
Hotel, flight and train ticket fees are not refundable.
Got Question & Quick Answer
View More
CONTACT INFO
PHONE:
EMAIL:
marcopolo@chinatoursnet.comWhatsApp:+86-13683536536iMessage:+86-13683536536
ADDRESS:
Room 208,Business Building AQiantongtian.Longgang Road,Haidian district,Beijing
WeChat:chinatoursnetSkype:chinatoursnet@outlook.com
WHY CHOOSE US
1:We are in Beijing
2:No hidden fees
3:Downtown hotel
4:professional tour guildes and drivers
5:Flexible tour time,private tour group,customized tour service
6:free mineral water
7:Guarantee enough visiting time
8:Guarantee your satisfactory with your choice
HELPFUL REFS
FOLLOW US ON WECHAT
JOIN US ON
©2013- Chinatoursnet.com