12 Days Highlighted Silk Road China Tour from Beijing
Price Per Person in USD
Booked by 0 travelers
Highlights
Trace the Chinese history from capital Beijing to Ancient Silk Road, absorb the ancient majesty of UNESCO World Heritages such as Great Wall, Forbidden City and Maogao Grottoes etc. Besides, the spectacular Gobi desert scenery will attract you to experience the power of nature as visiting the Zhangye Danxia landform and Yadan National Geological Park. Satisfy an appetite for authenticity with Peking roast duck and a gorgeous night show. Accompanied by a knowledgeable private guide, enjoy the freedom and flexibility of a private tour and receive the undivided attention.   
Tour Itinerary
Open All
Day 1 Arrival in Beijing
Upon arrival, you will be warmly greeted and escorted to the hotel by your friendly tour guide and driver.
Overnight in Beijing
:
Day 2 Beijing
The tour begins from Tiananmen Square which is the largest public square in the world and the site for massive parades and rallies. Then move to Forbidden City which is the imperial palace from the Ming dynasty to the end of the Qing dynasty. For almost 600 years, it served as the residence for the emperors as well as the ceremonial and political center of the Chinese government. After lunch, enjoy beautiful silk then head to the Temple of Heaven which is for the emperors of Ming and Qing Dynasties worshipping heaven and praying for peace and good harvest. At night, you will enjoy a gorgeous show choosing from Peking Opera Show, Chinese Kungfu Show and Acrobatic Show.
Kindly Note: The Forbidden City requires visitors to provide a valid ID or passport for entrance check.
Forbidden City closes on Mondays.
Overnight in Beijing
:
Lunch
Scenic spots included in the itinerary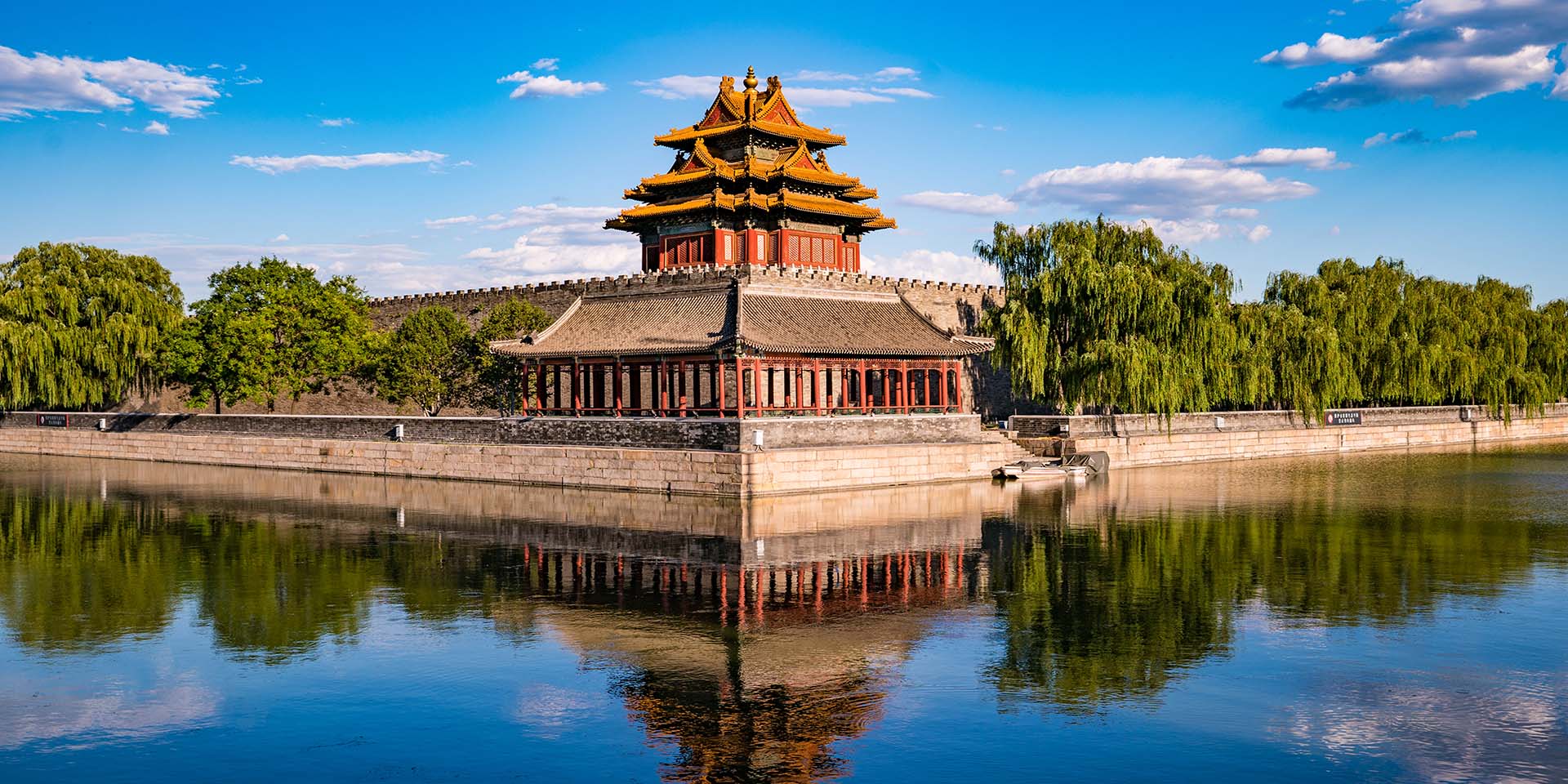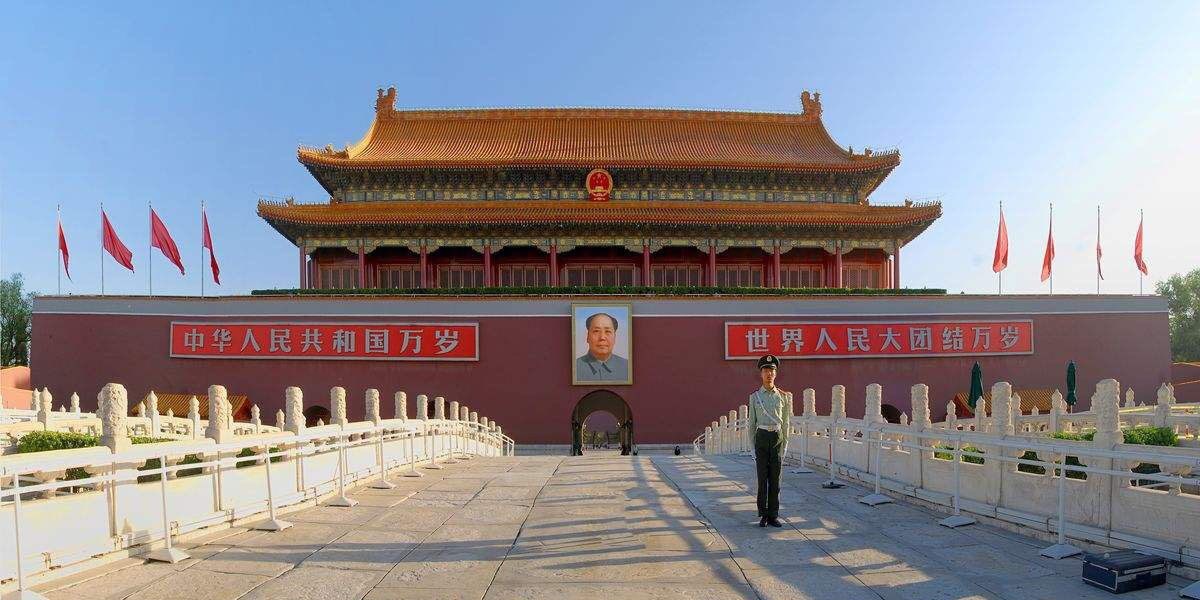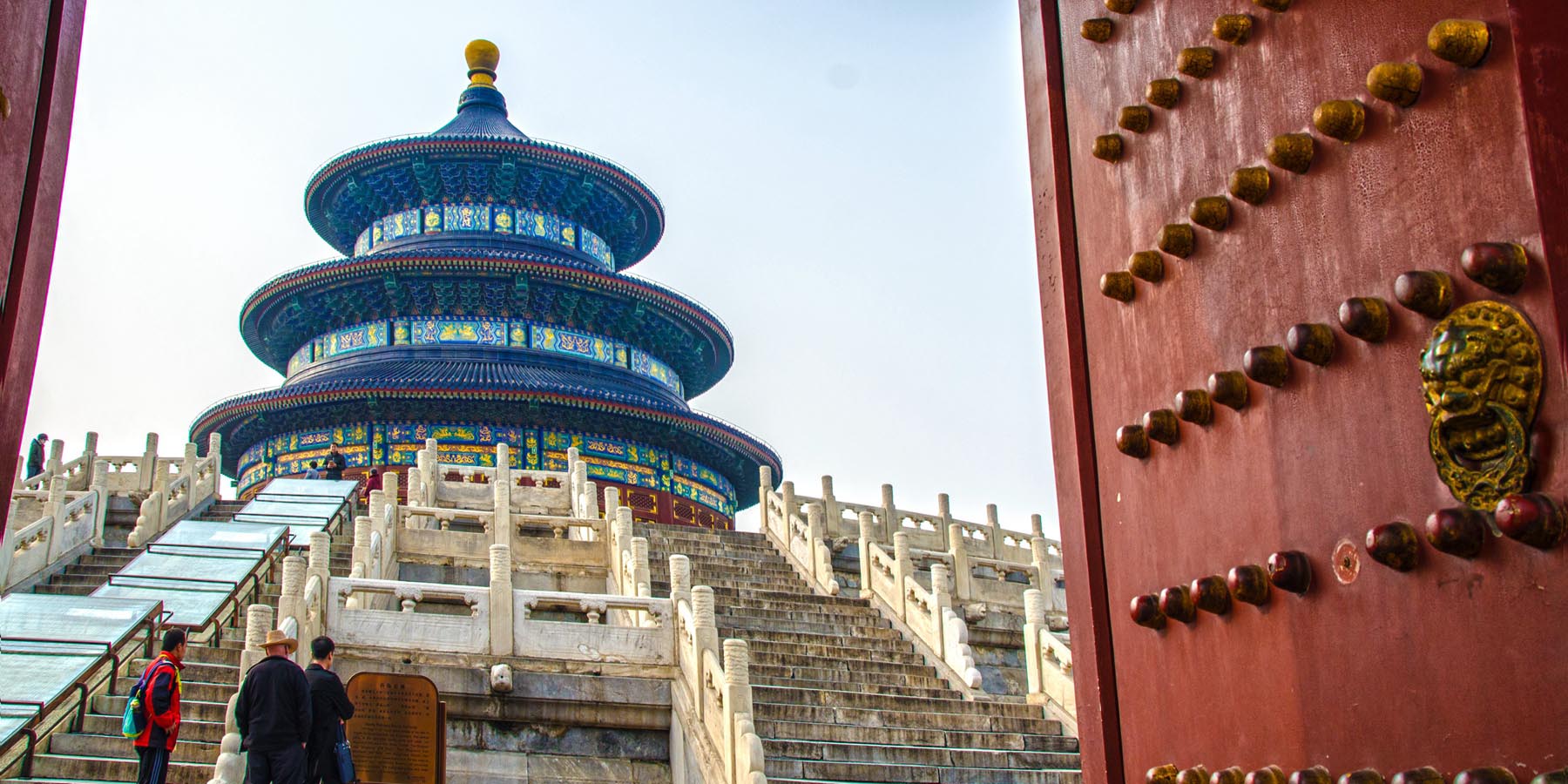 Famous Show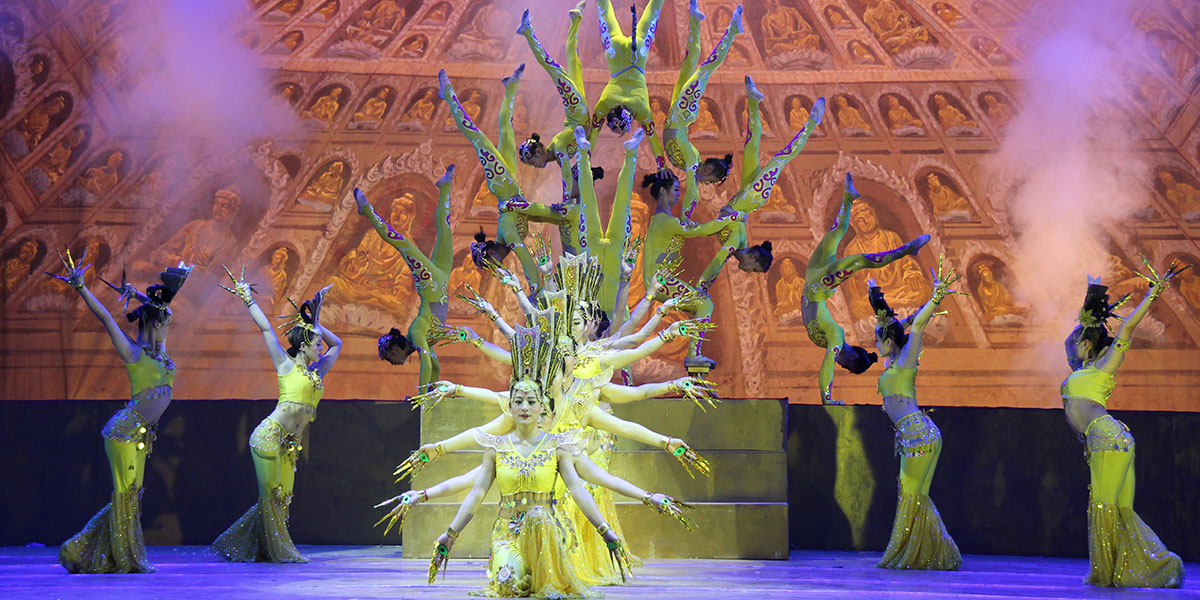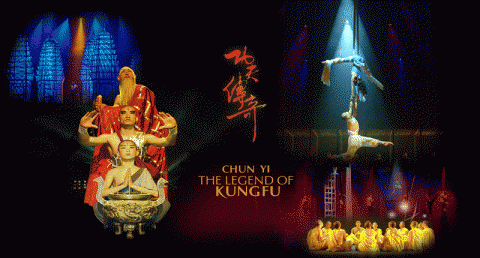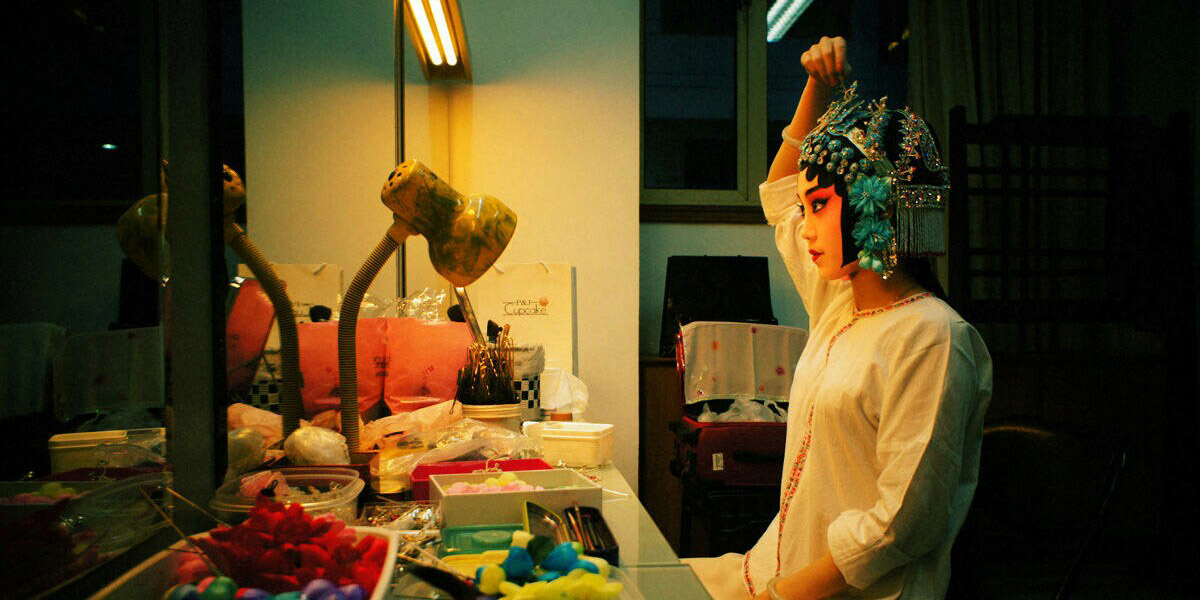 Day 3 Beijing
Learn jade culture before starting today's highlight-Mutianyu Great Wall. Enjoy the dramatic vistas of the Great Wall as it descends and rises as far as the eyes can see. You have the option to take the cable car up or hike to the top. After hiking, you'll be served with delicious Chinese lunch at a local restaurant. In the afternoon, transfer to Ming Tombs(Changling) and learn mysterious tomb culture and Emperor Yongle who moved the capital from Nanjing to Beijing and commanded building the famous Forbidden City and Temple of Heaven. On the way back to downtown, sip some tea to refresh up and enjoy the skillful tea ceremony. Make a short stop at Olympic Park where you get the chance to take wonderful pictures of Bird's Nest and Water Cube from outside. At night, savor the famous Peking roasted duck and return to hotel.
Overnight in Beijing
:
Lunch
Dinner
Scenic spots included in the itinerary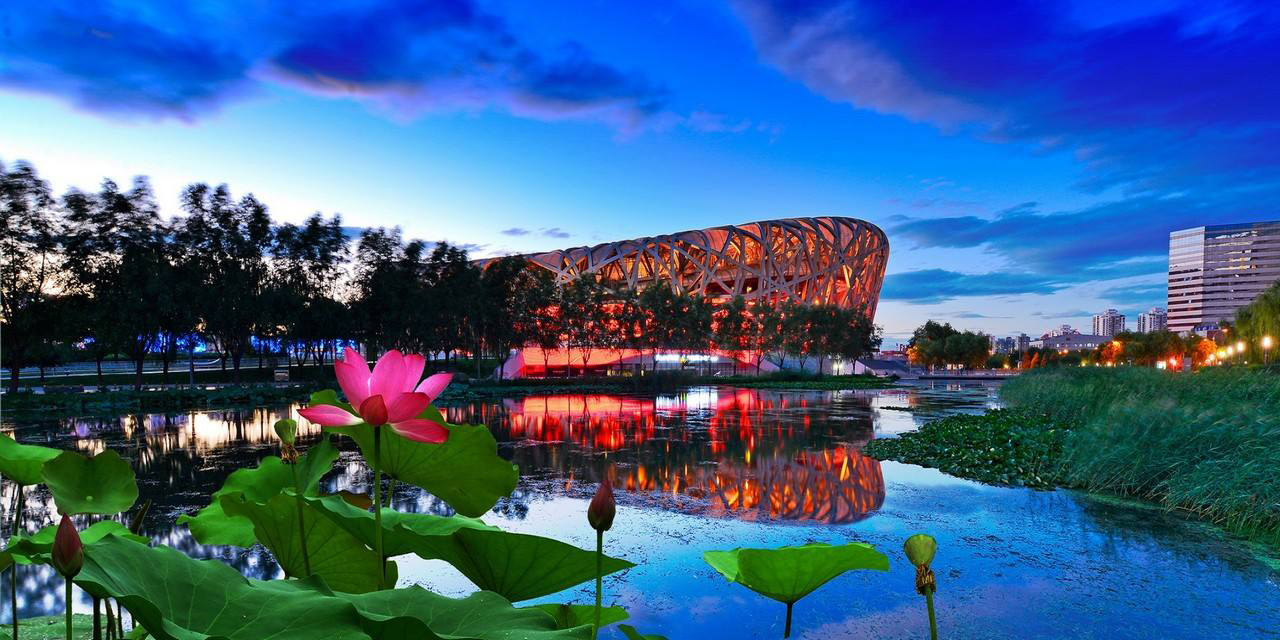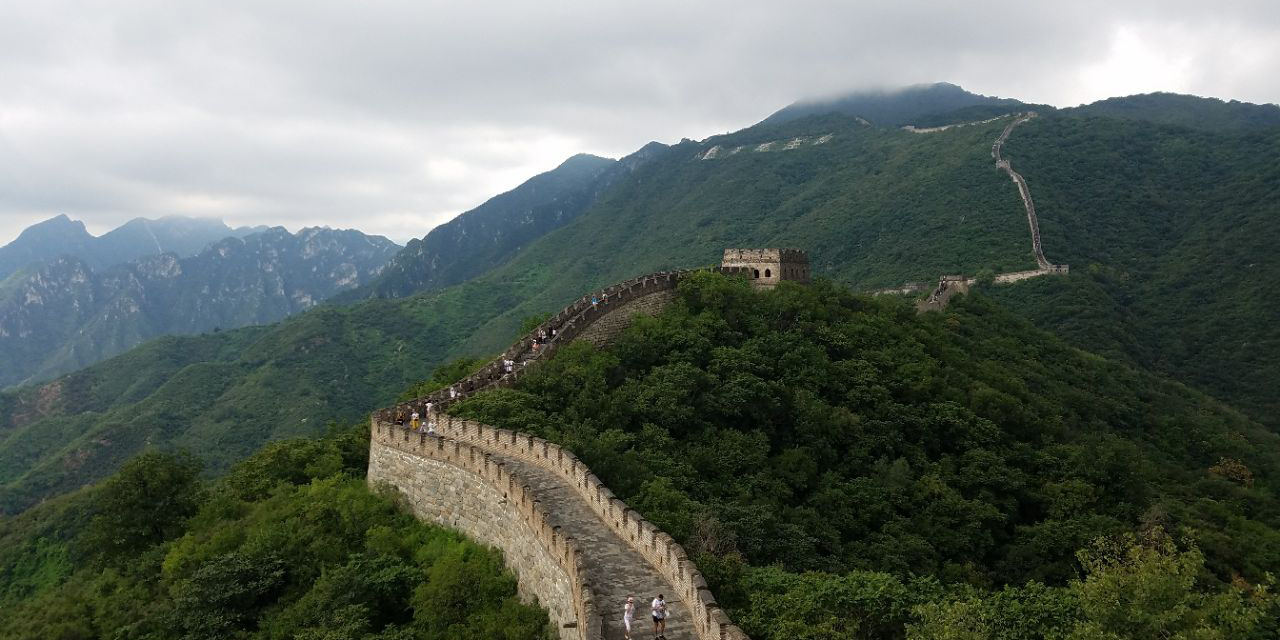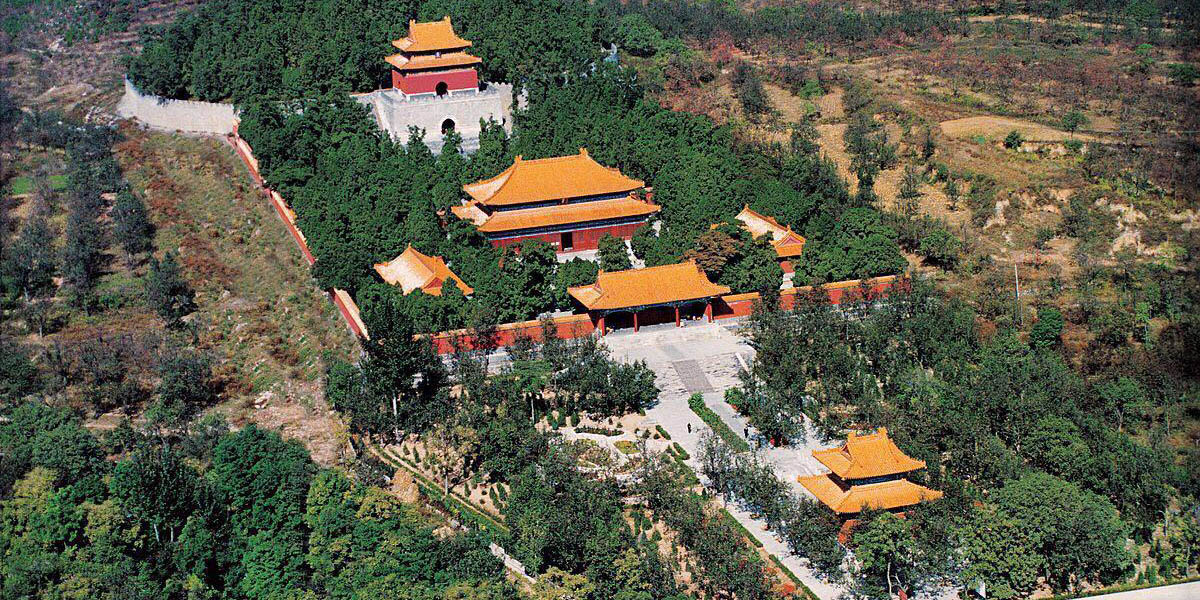 Food included in the itinerary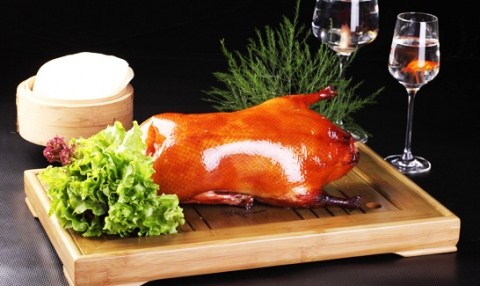 Day 4 Beijing-Lanzhou by Flight
Start your wonderful tour Hutong by rickshaw and visit a local family to get a closer look at the lifestyles of Beijingers. Later, be transferred to the airport and fly to Lanzhou. Upon arrival, meet your local tour guide and check in at the hotel.
Overnight in Lanzhou
:
Scenic spots included in the itinerary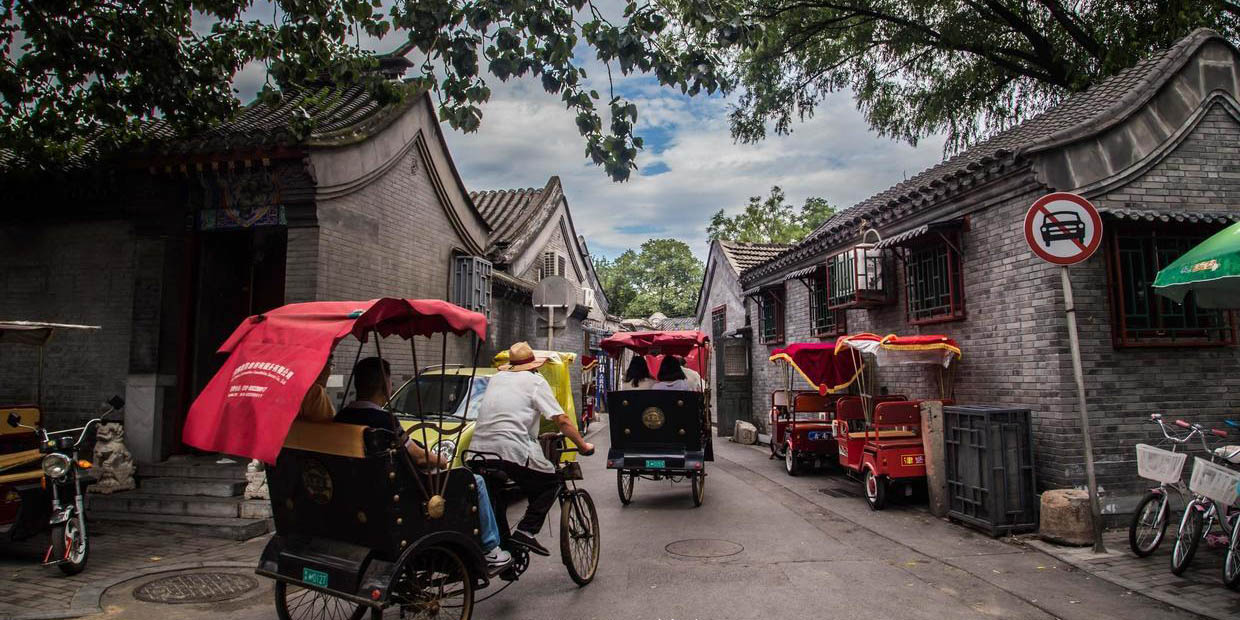 Day 5 Lanzhou
Today you will start your silk road tour to explore the rich Chinese historical and cultural treasure. Enjoy beautiful rural scenery when driving to Bingling Temple Grottoes(3h). Cross the rolling Yellow River and pass the stone forest by speed boat, then explore the mysterious Buddha stone sculptures and pagodas there. After enjoying a delicious local meal, go back to the downtown hotel.
Kindly Note: No. 169 and 172 grottoes at Bingling Temple need to buy entrance tickets if you want to visit.
Overnight in Lanzhou
:
Lunch
Scenic spots included in the itinerary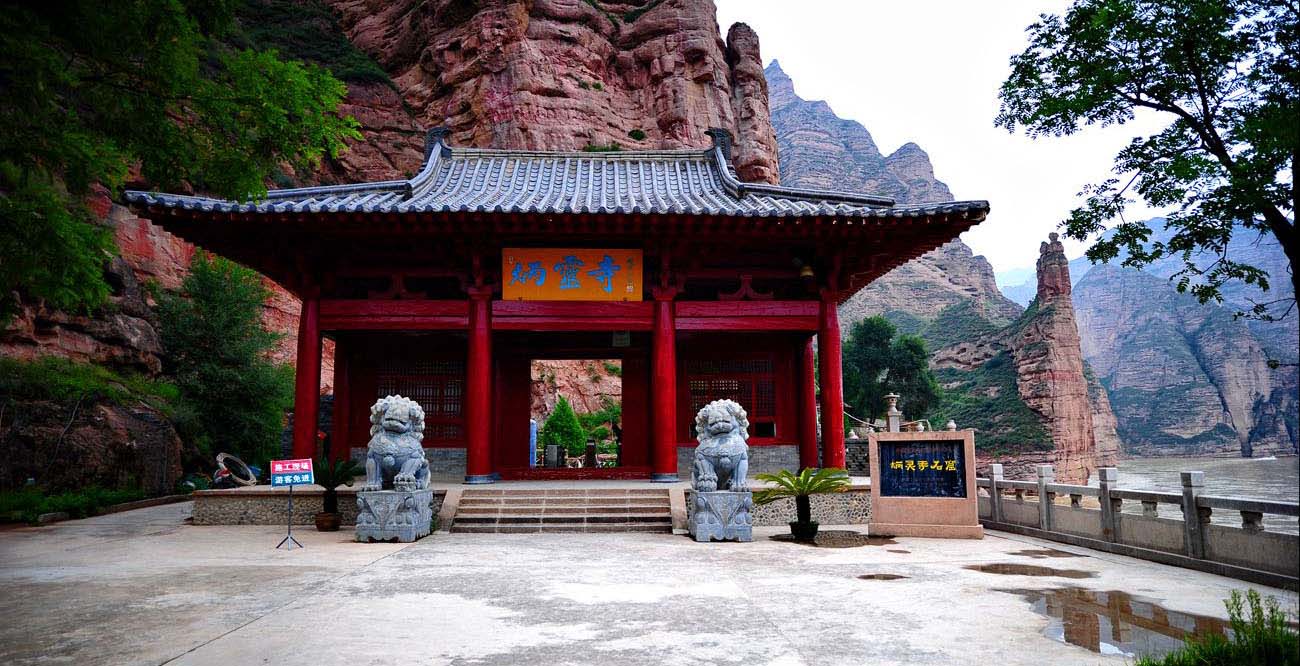 Day 6 Lanzhou
After breakfast, you will kick off your tour with a visit to White Pagoda Mountain at first. When you climb onto the top of the mountain, you will be provided with a marvelous view of Lanzhou city and the sublime Yangtze River flowing incessantly. Take some pictures in front of the Yellow River Iron Bridge, one of the classic landmarks in Lanzhou. After lunch, move to the Gansu Provincial Museum which boasts nearly 350,000 pieces of relics and specimens, and you will have a piece of comprehensive knowledge about the silk road and grottoes when visiting. Then take a short visit to Yellow River Mother Sculpture-the landmark of Lanzhou, and transfer to Lanzhou Waterwheel Park which is the oldest irrigation tool along the Yellow River in ancient times. At last, return to the hotel.
Overnight in Lanzhou
:
Lunch
Scenic spots included in the itinerary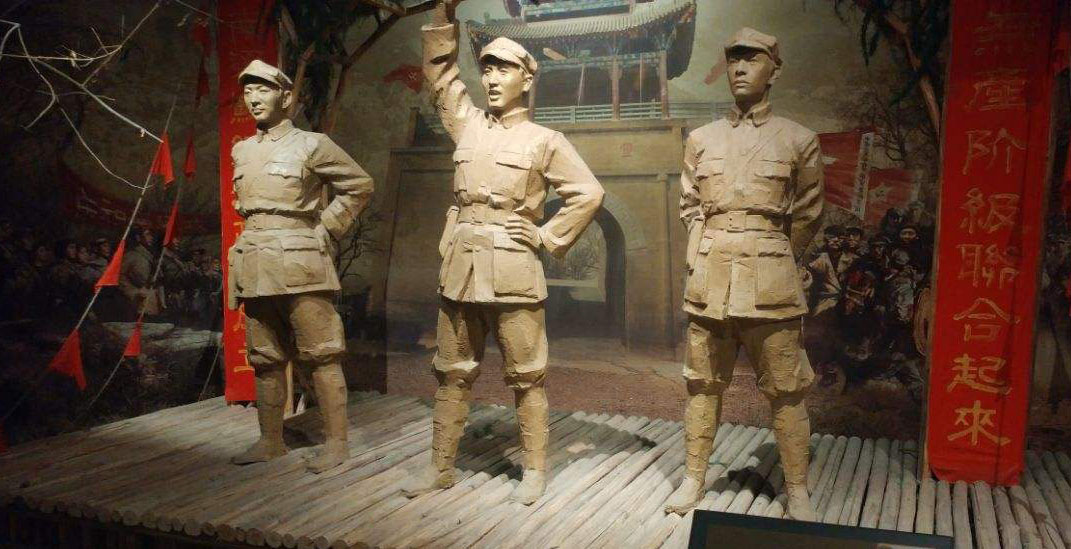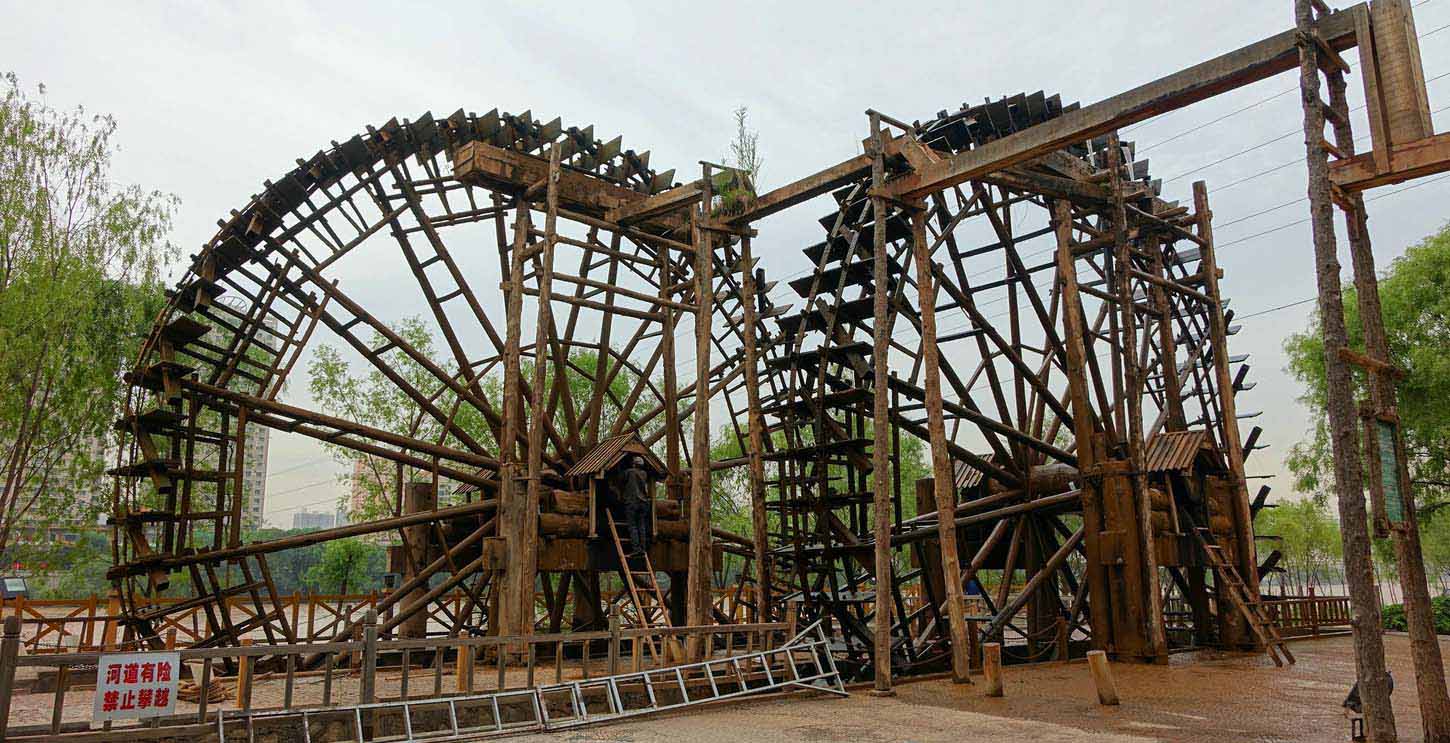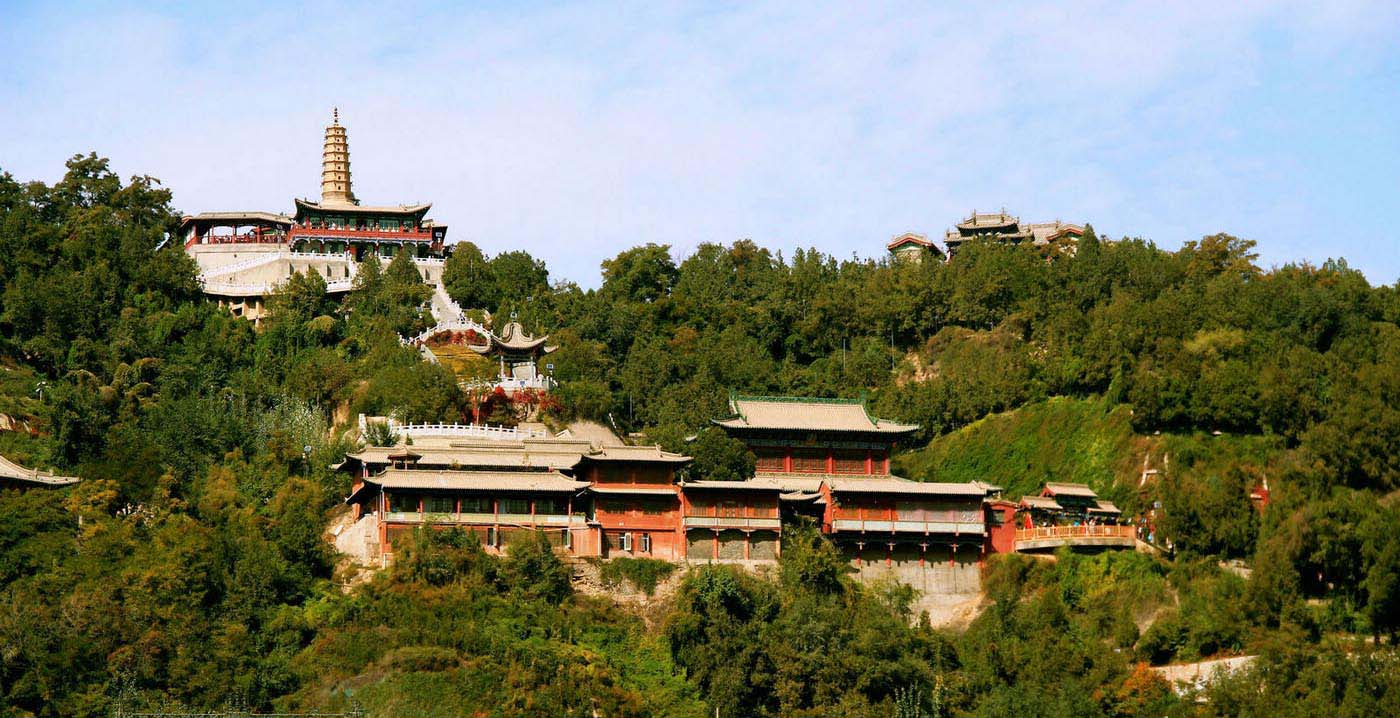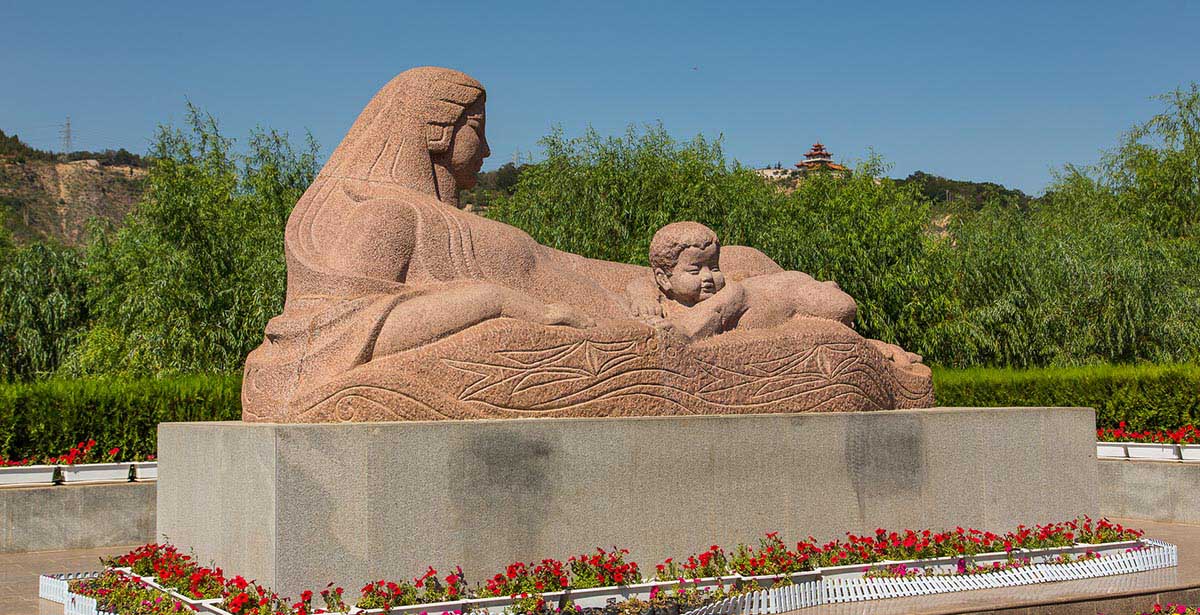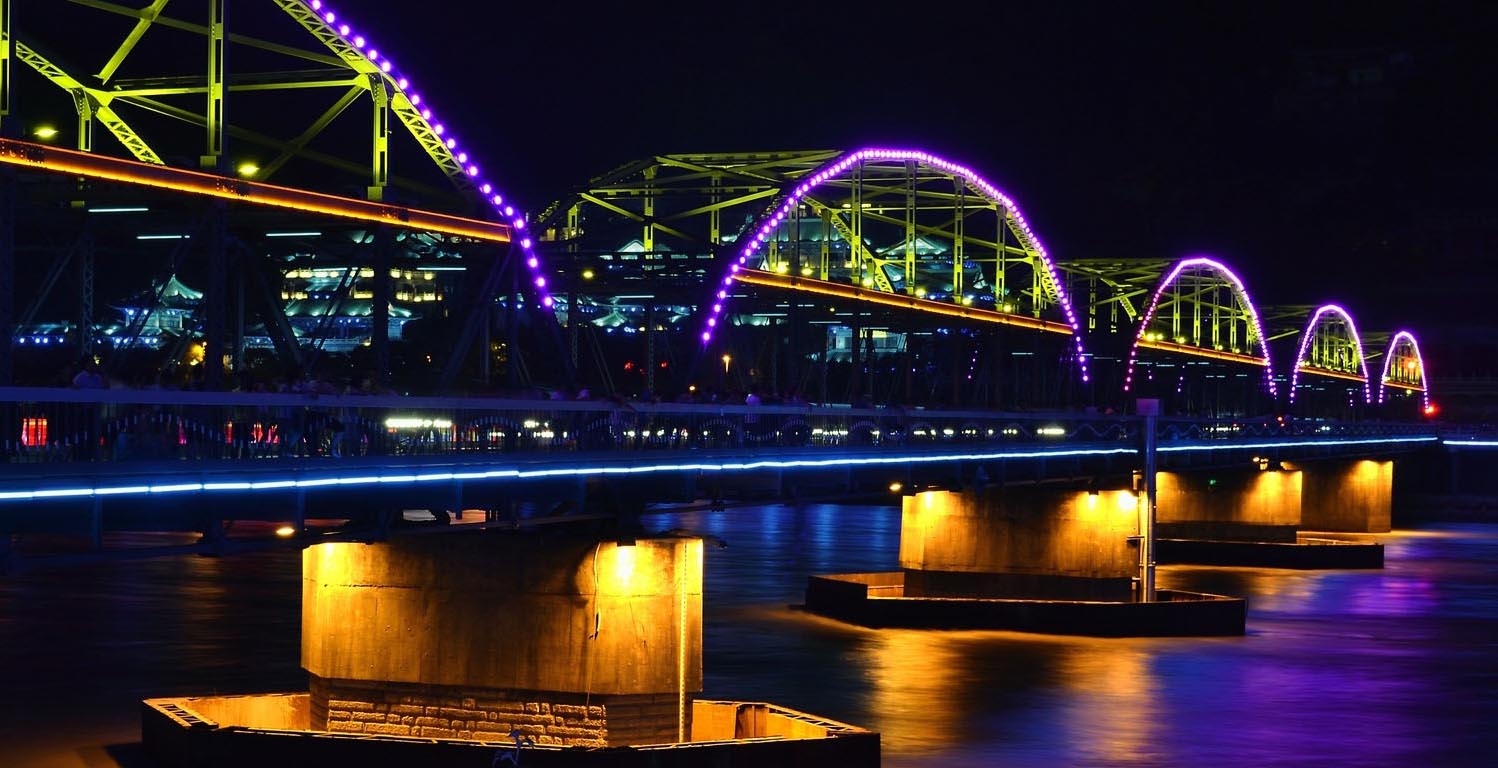 Day 7 Lanzhou-Wuwei by Private Vehicle
After breakfast, drive to Wuwei(3.5-4 hrs) and enjoy the Gobi desert along the way. Upon arrival, visit Leitai Tomb of Han Dynasty which consists of a long passage, 3 coffin chambers and 3 side chambers. Inside of the relic site, you will enjoy gold, silver, bronze, iron and jade, and the renowned Bronze Flying Horse of Gansu which is the logo of the national tour of China. Then you move to the Confucian Temple in Wuwei which is the best-preserved and a large-scale magnificent complex of grand architecture. After visiting, check in the local hotel and have a rest.
Overnight in Wuwei
:
Lunch
Scenic spots included in the itinerary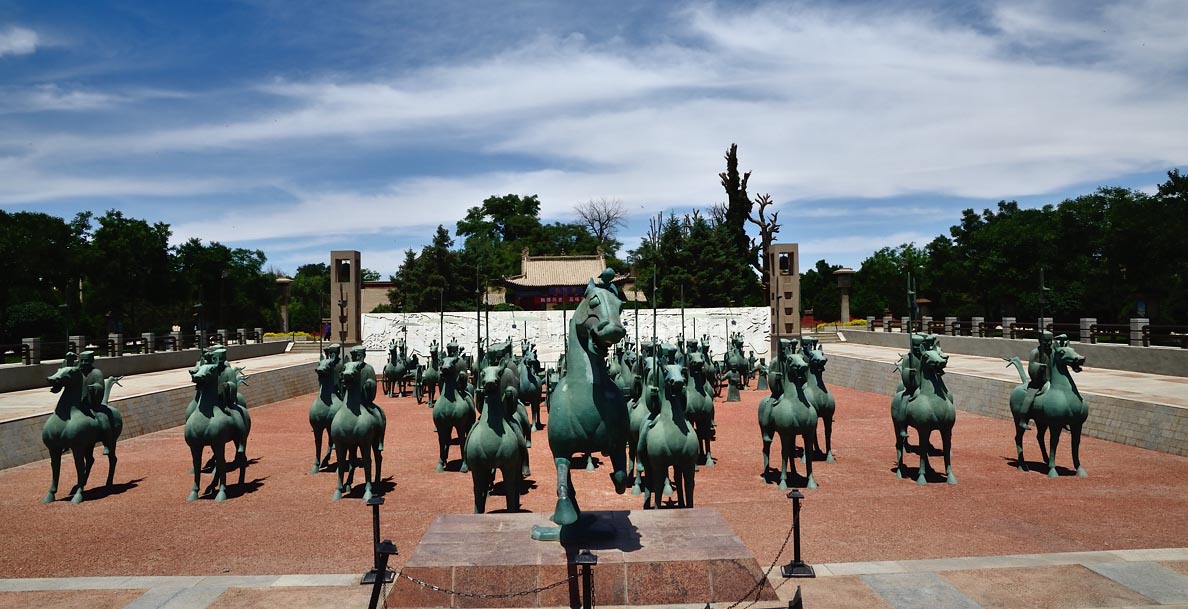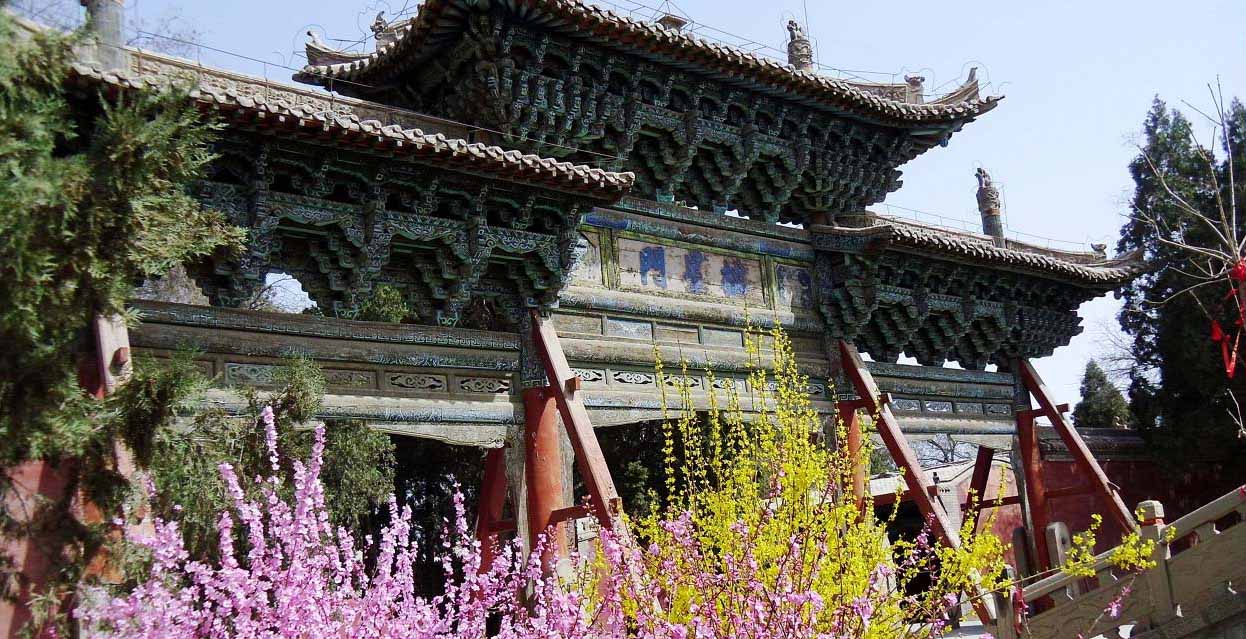 Day 8 Wuwei-Zhangye by Private Vehicle
This morning, you are driven to Zhangye(3hrs). Tour begins with the mysterious Giant Buddha Temple which houses the largest well-preserved reclining Buddha in China, the largest architectural heritage from the Western Xia Dynasty (1038-1227). The gold-plated giant Buddha lies in the Nirvana position in the middle of the hall. After lunch, have a short break on the air-conditioned car then you'll arrive Zhangye Danxia National Geopark which is known for the unusual colors of the rocks, some are smooth or sharp with hundred meters tall. Meanwhile, you'll appreciate the beautiful sunset here. At last, check in a local hotel.
Overnight in Zhangye
:
Lunch
Scenic spots included in the itinerary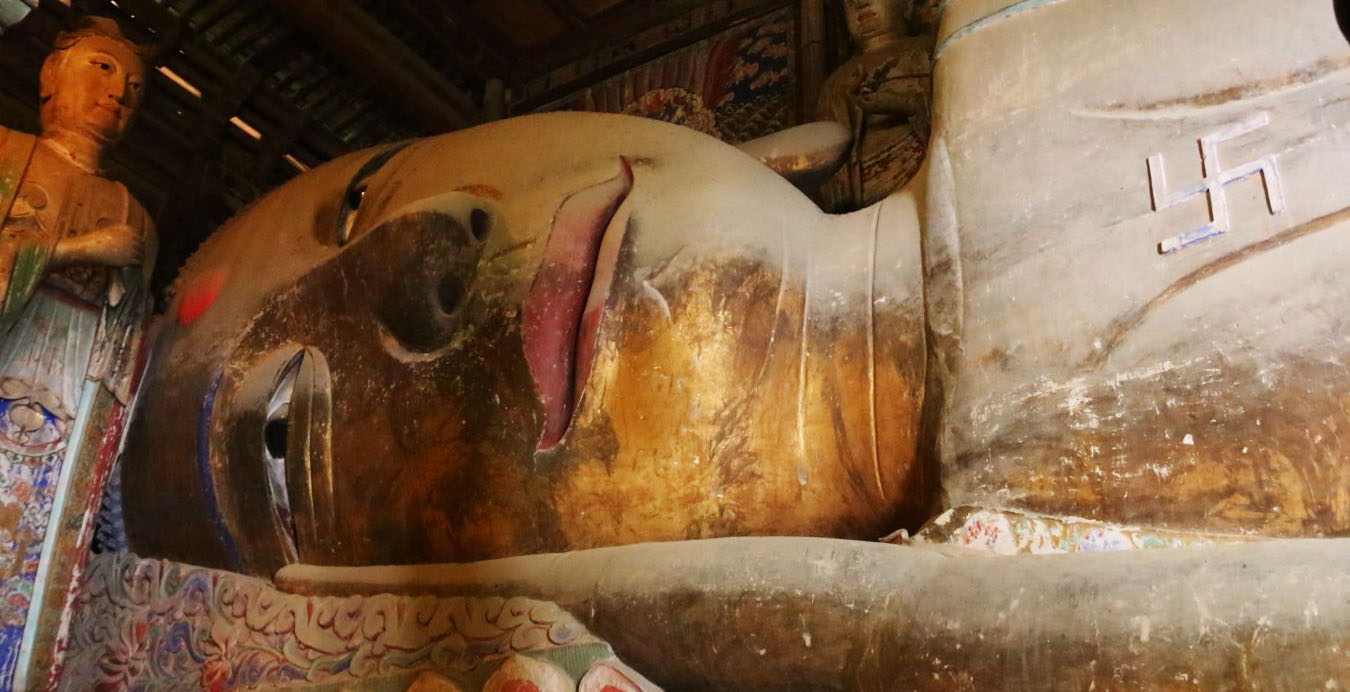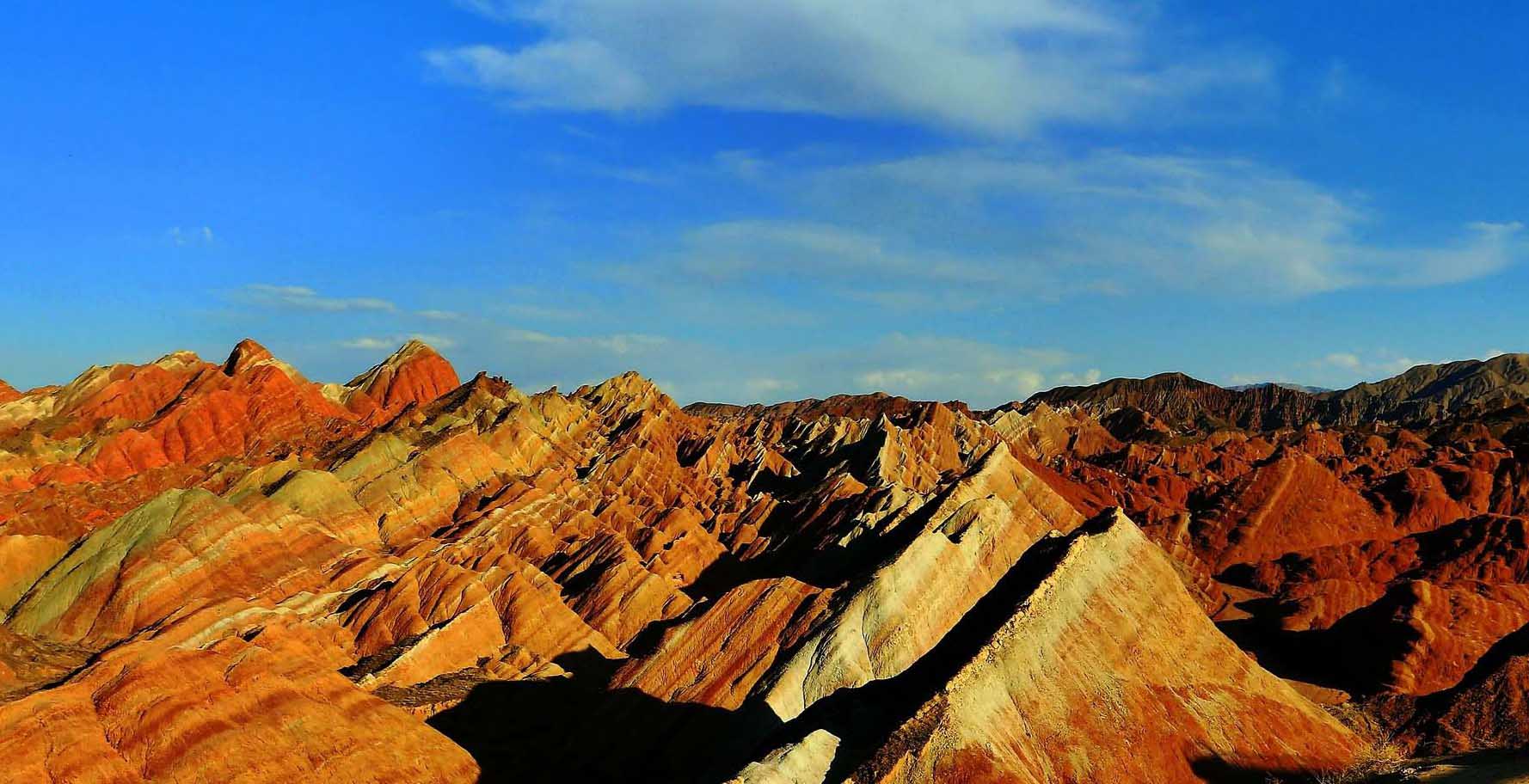 Day 9 Zhangye-Jiayuguan by Private Vehicle
After breakfast, drive to Jiayuguan(2.5hrs).  Upon arrival, start to explore Wei Jin Mural Tombs with over 1,400 tombs built between the Wei and Jin dynasties, you might marvel at the largest subterranean art gallery in the world containing a large number of colorful murals. After enjoying delicious lunch, continue to visit the Overhanging Great Wall which has an obliquity of 45 degrees, built onto a 150m high ridge. From a distance, it looks like a dragon about to extend its body towards the ground. Afterwards, pay a short visit to Jiayuguan Pass. It is the first pass at the west end of the Great Wall of China and is trapezoidal in shape. This section is the most intact surviving ancient military castle with a reputation of being the "First and Greatest Pass under Heaven" for its strategic position and grand presence. Stand on the gate tower and be amazed by its grand presence yet primitive simplicity, trace the ancient "Silk Road" and the scars left by beacon fire. At last, check in a local hotel.
Overnight in Jiayuguan
:
Lunch
Scenic spots included in the itinerary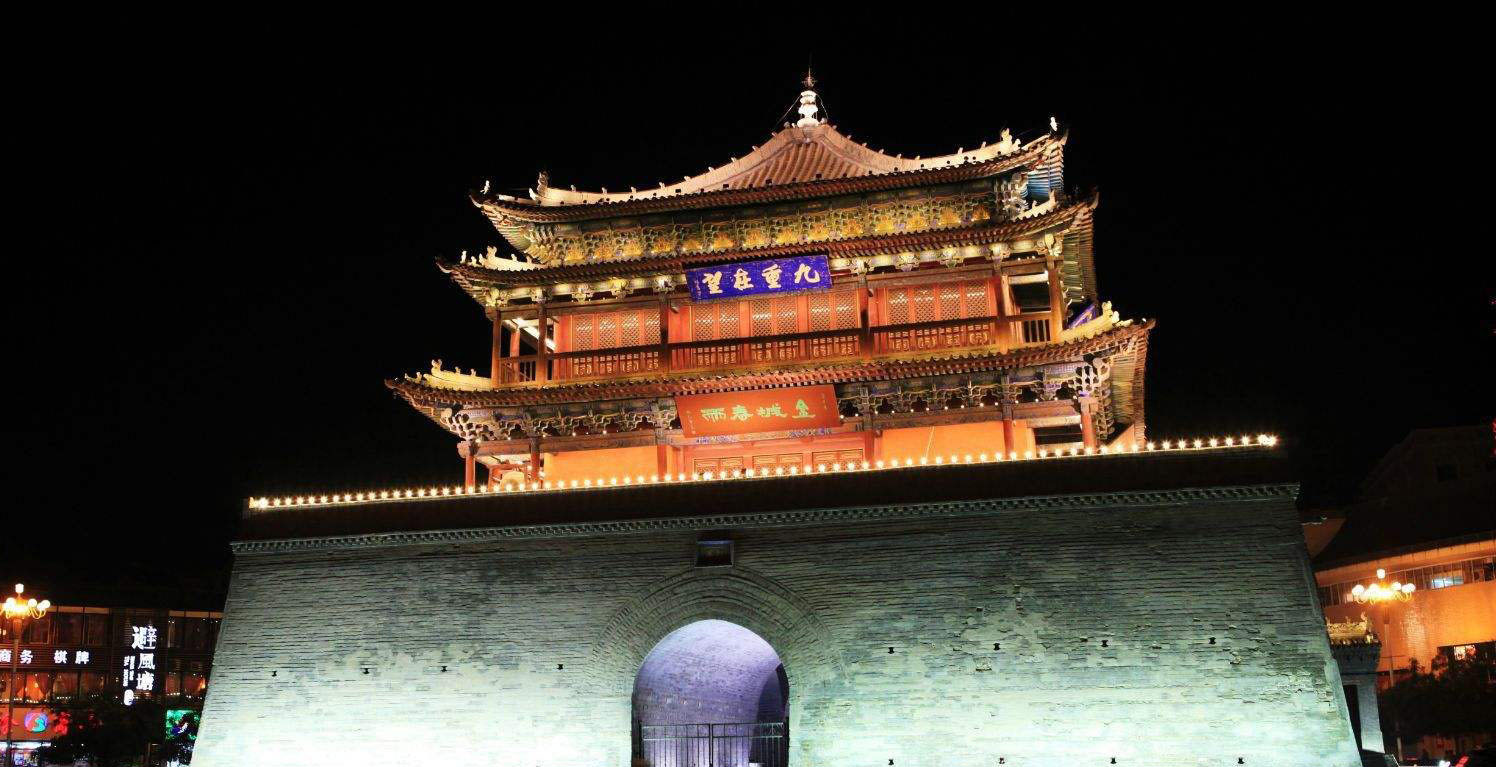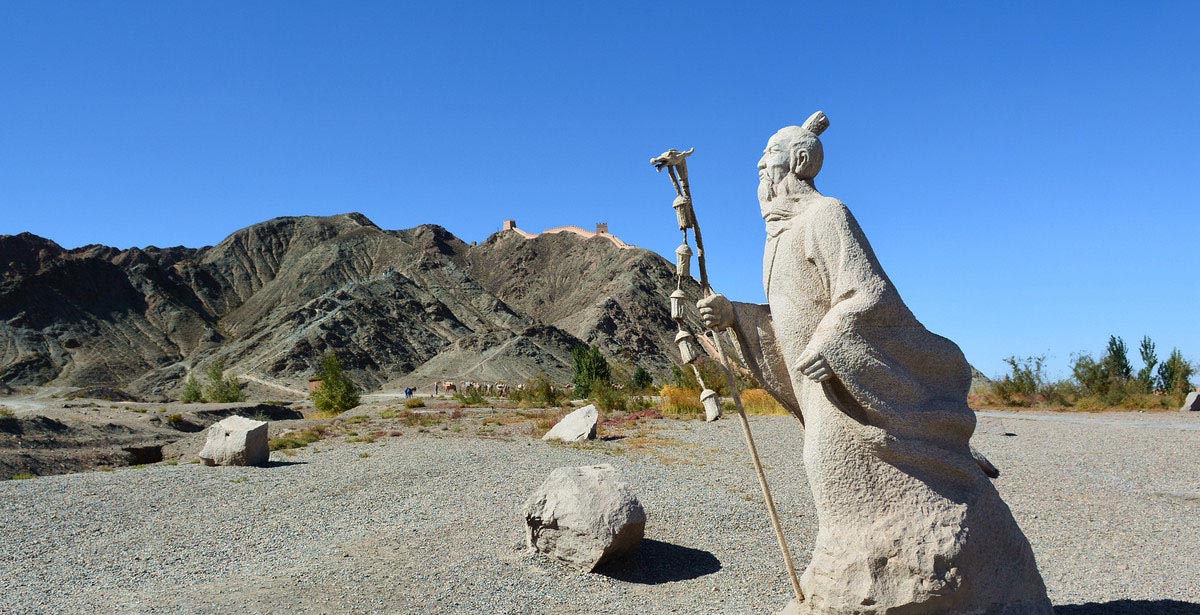 Day 10 Jiayuguan-Dunhuang by Private Vehicle
In the morning, enjoy a scenic Gobi desert as driving to Dunhuang(4hrs). Upon arrival, enjoy local delicious meal then move to Singing Sand Dune which offers fantastic desert scenery. The dune, surrounded by rolling ridges and precipitous cliffs, reaches a relative height of 250 meters. While Crescent Lake is the oasis of the desert, which didn't bury by sand for thousands of years. You have the optional choice to ride a camel and reward a unique travel experience in your life. Return to the local hotel.
Overnight in Dunhuang
:
Lunch
Scenic spots included in the itinerary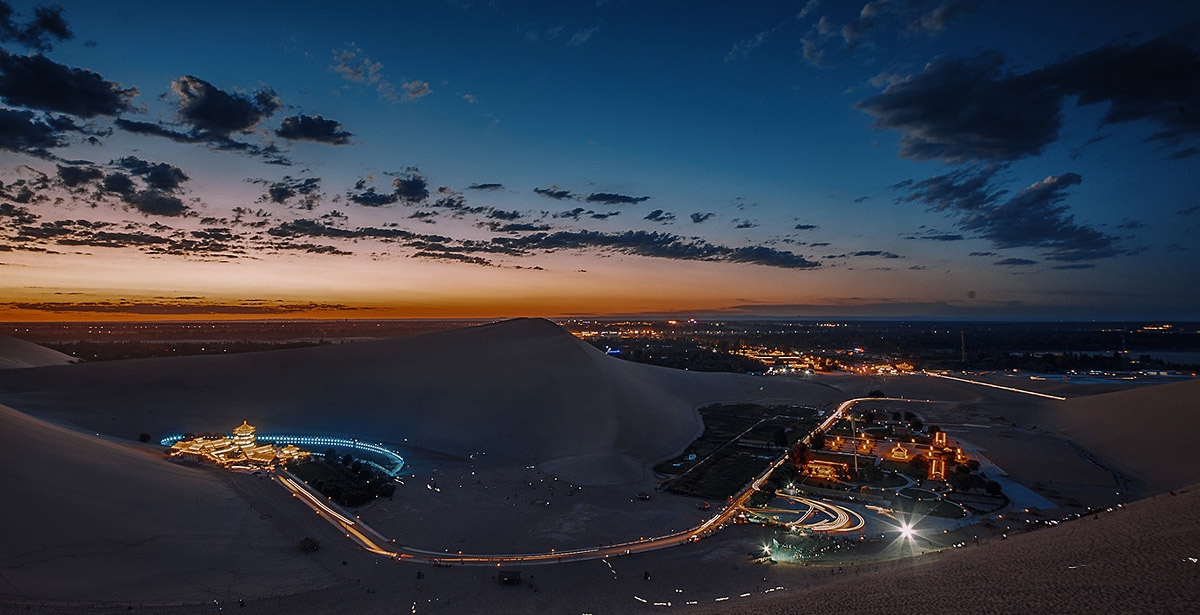 Day 11 Dunhuang
After breakfast, you will have a brief visit to the ancient military station Yumen Pass and the Great Wall of Han Dynasty, learn ancient Chinese history from your knowledgeable tour guide then continue enjoying the beautiful Gobi desert when driving to Yadan National Geological Park(2.5 hours). Upon arrival, taste delicious lunch at a local food market. When you entering inside of the park, you might feel like traveling to the architectural art museum, and you'll fully be astonished by geological remains formed by wind erosion, use your imagination and recognize which animal or building it looks like. On the way back to Dunhuang, enjoy the beautiful sunset at Yangguan Pass which is another famous relic site praised by many well-known poets. At last, you are sent back to the hotel in Dunhuang and have a rest.
Kindly Notice: This day trip is quite long, please bring some snacks and water with you.
Overnight in Dunhuang
:
Lunch
Scenic spots included in the itinerary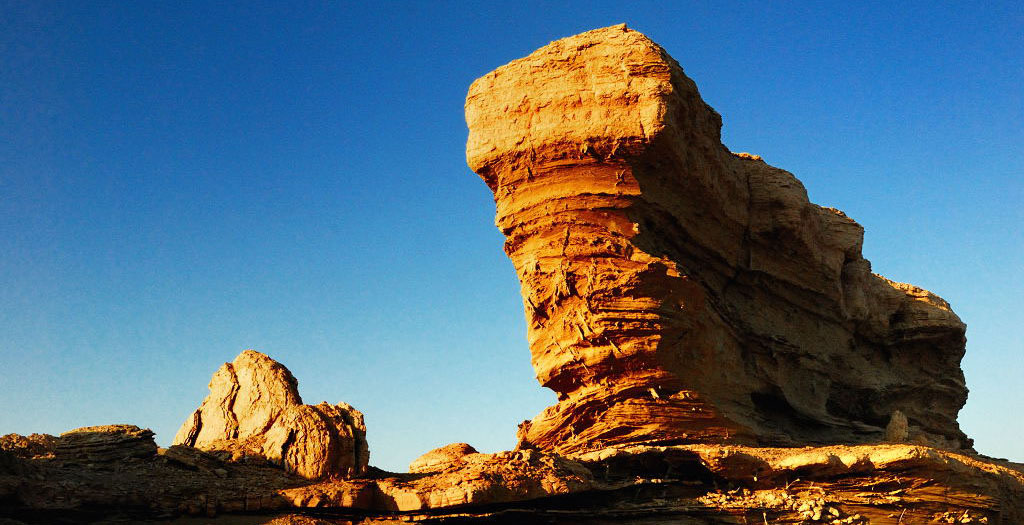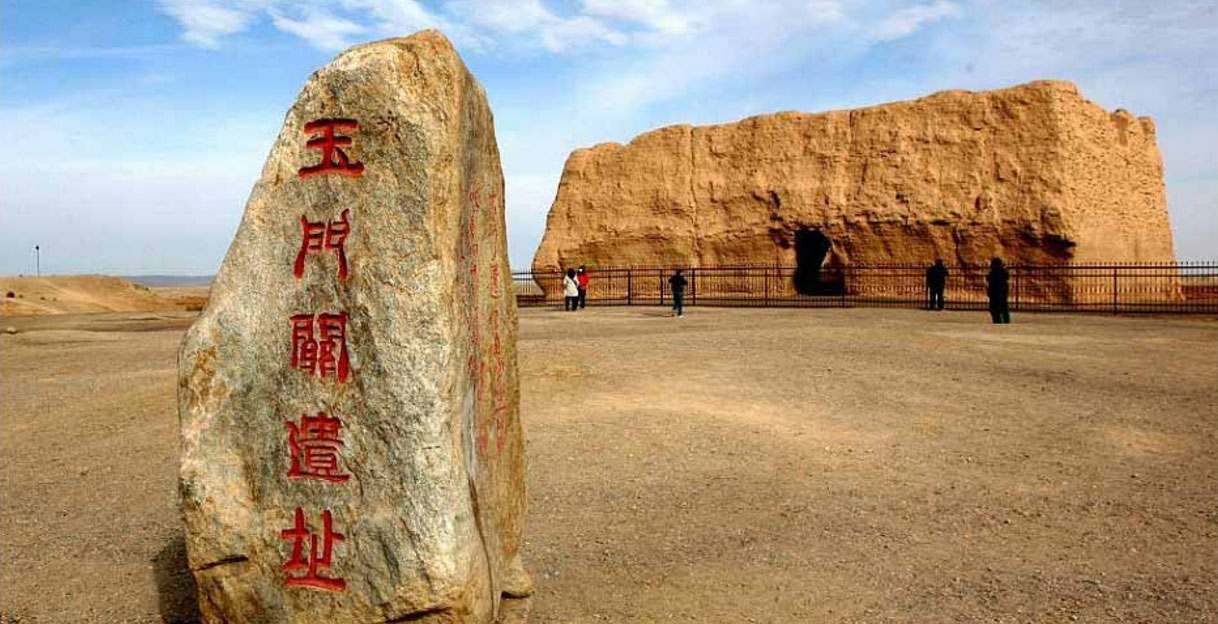 Day 12 Departure from Dunhuang
Take an excursion to Mogao Grottoes, an oasis strategically located at a religious and cultural crossroads on the Silk Road. The caves house some of the finest examples of Buddhist art with a span of 1,000 years. After visiting, you will be escorted to the airport to catch your flight to the next destination. Farewell to Dunhuang. 
Kindly Note: It's not allowed to take photos inside of the Mogao Grottoes.
:
Scenic spots included in the itinerary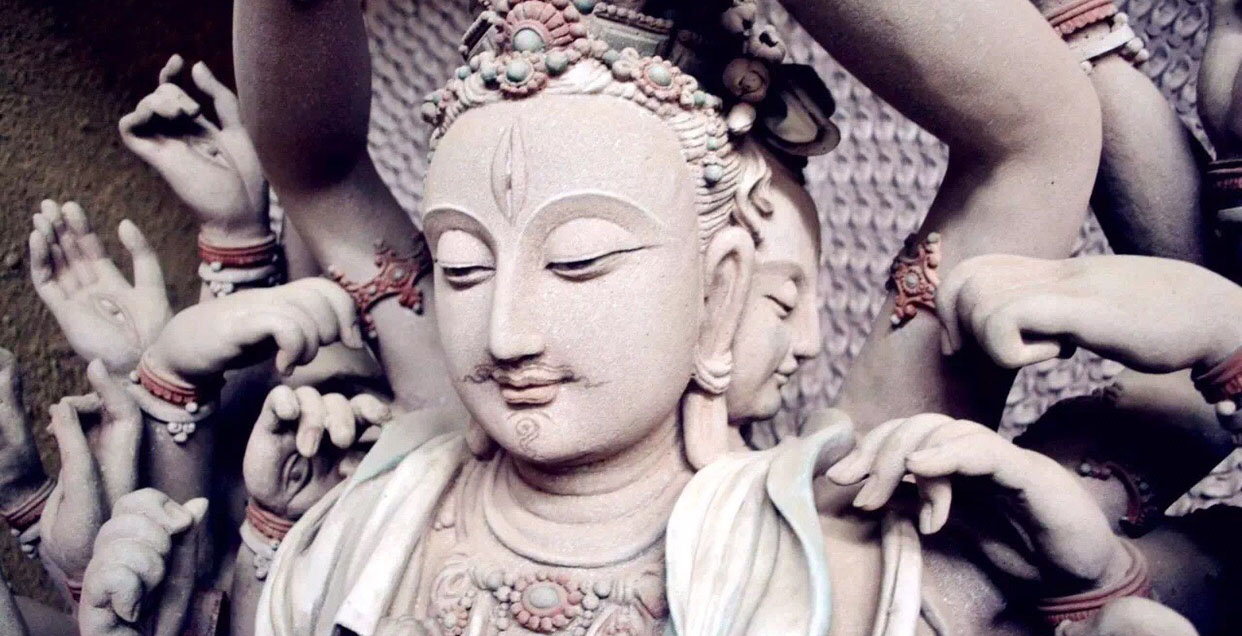 Beijing International Hotel
Starway Premier Tianan Rega Hotel Beijing
Yunxiang International Hotel
Dun Huang Fu Li Hua International Hotel
Includes
Entrance fees as listed
Air-conditioned coach and driver
English speaking guide
Boat
A bottle of water per day per person
Economy flight ticket from Beijing to Lanzhou
Airport transfer as listed
Meals as listed
Electronic battery car at Zhangye Danxia National Geopark & Yadan National Geological Park
Hotels for 11 nights (if selected)
Excludes
Cable car
Camel ride
Tips to the guide and driver
How to Book:
1. You can book online directly or send email to marcopolo@chinatoursnet.com
2. The personal information you filled in at the time of booking must be exactly the same as your passport. ChinaToursNet will not refund any losses due to missing or incorrect information.
3. Confirmation will be received at the time of booking.
4. Vegetarian option is available, please advise at time of booking if required.
5. We accept Credit Card, PayPal and bank transfer.
6. The schedule can be adjusted by your tour guide due to the actual traffic condition.
7. Child definition: Child taller than 1.1 meters will be charged full price, child smaller than 1.1 meters will be charged half price.
Cancellation Policy:
If you cancel at least 30 day(s) in advance of the scheduled departure, there is no cancellation fee. 
If you cancel between 20 and 15 day(s) in advance of the scheduled departure, there is a 50 percent cancellation fee.
If you cancel within 15 day(s) of the scheduled departure, there is a 100 percent cancellation fee. 
Hotel, Air tickets, Train tickets, Insurance and Card fees are not refundable.
Got Question & Quick Answer
View More
CONTACT INFO
PHONE:
EMAIL:
marcopolo@chinatoursnet.comWhatsApp:+86-13683536536iMessage:+86-13683536536
ADDRESS:
Room 208,Business Building AQiantongtian.Longgang Road,Haidian district,Beijing
WeChat:chinatoursnetSkype:chinatoursnet@outlook.com
WHY CHOOSE US
1:We are in Beijing
2:No hidden fees
3:Downtown hotel
4:professional tour guildes and drivers
5:Flexible tour time,private tour group,customized tour service
6:free mineral water
7:Guarantee enough visiting time
8:Guarantee your satisfactory with your choice
HELPFUL REFS
FOLLOW US ON WECHAT
JOIN US ON
©2013- Chinatoursnet.com