How to Choose the Best Place to Go for Your Beijing Layover
Beijing has many popular historic sites than you imagined, why sit on the cold chair waiting for the flight? You can absolutely have a wonderful Beijing layover tour during flight stopover.
Don't miss the highlights of Beijing for your stopover from the airport. The popular sites among foreigner travelers are Great Wall and Forbidden City.
If you have less than 7 hours layover, you can visit either the Tiananmen Square and Forbidden City or Great Wall, Forbidden City and Temple of Heaven, or Forbidden City and Summer Palace, Summer Palace and Olympic Park.
If you have 8 hours-12 hours Beijing layover in the daytime, you can visit both the Great Wall and Forbidden City. Other suggestions are Great Wall and Ming Tombs, Great Wall and Summer Palace. 
If you have more than 24 hours layover at Beijing airport, you have more choices for your Beijing layover. Your private tour guide can tailor-make tour itineraries according to your interests and your Beijing layover tour length. 
The driving distance to popular attractions in Beijing downtown area from Beijing Capital International Airport.
1. Tiananmen Square & Forbidden City--1.5 hours
2. Temple of Heaven--1.5 hours
3. Summer Palace--1.5 hours
4. Lama Temple & Hutong & Houhai--1.5 hour
5. Beijing Zoo--1.5 hours
6. 798 Art Zone--1 hour
7. Olympic Park--1.5 hours
For the Great Wall of China and other sites far away from the downtown area
1. Mutianyu Great Wall--1.5 hours
2. Ming Tombs--1.5 hours
3. Badaling Great Wall--2.5 hours
4. Huanghuacheng Great Wall--1.5 to 2 hours
5. Jiankou Great Wall--1.5 to 2 hours
6. Juyongguan Great Wall--1.5 to 2 hours
7. Simatai Great Wall & Jinshanling Great Wall & Gubei Water Town--2.5 to 3 hours
8. Huangyaguan Great Wall--2.5 to 3 hours
Our professional trip advisor will give you advice about the best spots to go during your Beijing layover tour, contact us if you need any help.
Got Question & Quick Answer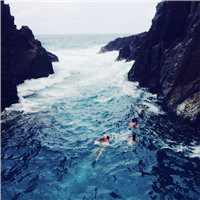 I have 9 people with 18 hours of layover time. Can we talk to discuss this further ?
Hello Raz,
Thanks for contacting chinatoursnet.com.
May I have your tour date and flight details, will recommend a layover tour for you.
Looking forward to your reply.
Best,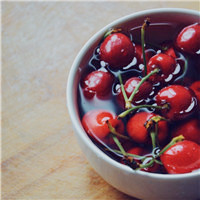 Good morning I would like to know the best tour my family of 4 can do. we arrive at 4:30am on Wed Jan. 8th on Air China from Australia at Terminal 1 and our flight leaves at 10:55pm Wed night to new York. If there is a mall to do shopping, we can do that too. Since I know its winter. We would also like to be able to shower and change before our night time flight. Anxiously awaiting your reply thanks
Hello Annabelle,
Thanks for contacting chinatoursnet.com.
One of our tour operators will contact you soon.
Best,
View More